Who are we?
The Saint Andrews Environmental Advisory Committee was formed in December of 2020 as a result of the Saint Andrews Adaptation Plan, A Community Based Climate Adaptation Plan (2019). We meet on a monthly basis to generate recommendations to Council on environmental matters and to support positive environmental management practices and policies. This year, the committee is focusing on:
1. Composting
2. Energy usage & greenhouse gas emissions
3. Green spaces
Mandate
The Environmental Advisory Committee will work to champion local actions to address community environmental concerns and pertinent environmental issues. The Committee will provide a forum for members of the public to express concerns and discuss policies, regulations, and other protocols in relation to environmental sustainability, management, and conversations to contribute to the overall quality of life.
Interested in Becoming a Committee Member
Please contact Paul Nopper, Clerk – Senior Administrator at 506-529-5120 or pnopper@townofstandrews.ca for more information.
Saint Andrews is a Proud Supporter of the Quest Canada Smart Energy Supporter
https://questcanada.org/our-supporters/
The Town of Saint Andrews is a proud supporter fo the Quest Canada Smart Energy Supporter's program Quest Canada assists innovators and leading organizations to work together to advance innovative, pro-competitive energy initiatives and solutions aligned with Canada's net-zero targets.
Federation of Canadian Municipalities Partners for Climate Change Protection
The Partners for Climate Protection (PCP) program is a national network of over 400 municipalities with the shared goal of taking action against climate change and reducing local greenhouse gas emissions. In order to provide more effective and dedicated support to PCP members across Canada, PCP has launched a new website offering tools, case studies and other resources that can help municipalities of all sizes meet their climate goals.
The Town of Saint Andrews has received the following milestones:

News and Information
Maritime SwiftWatch Outreach Guide
Birs Canada is the country's only national organization dedicated to bird conservation. Our mission is to drive action to increase the understanding, appreciation, and conservation of bids in Canada. Every day, our thousands of caring donors, more than 70 passionate staff, and over 70,000 outstanding volunteers are taking action. Together, we are Canada's voice for birds. Learn more at www.birdscanada.org
About Chimney Swifts
Chimney Swifts are small, grey birds that spend their days catching flying insects. Although their name comes from their use of chimneys, Chimney Swifts will also use barns, silos, and other dark, sheltered spaces for nesting and roosting (resting). Chimney Swifts cannot perch like other birds and instead hang on rough, vertical surfaces, such as the inside of a brick chimney, or a hollow tree. When nesting, typically in July, only one pair of swifts will make a small, 10-cm wide nest out of twigs and special, sticky saliva, where they lay 4 eggs on average. When roosting, a few up to a few thousand swifts can gather in a spectacular display as they fly inside
a chimney together for the night! This usually happens around dusk in large chimneys, such as those found on schools, factories, or churches.
Most birds in Canada that rely on flying insects for food (aerial insectivores), have faced large population declines since 1970, and Chimney Swifts are no exception, having declined by 90% in this time. There are many reasons for this, from a decline of flying insects, to climate change, to a loss of habitat in their breeding and overwintering grounds. Because Chimney Swifts use human-made structures, stewardship can literally happen in your own backyard! Landowners can visithttp://birdscanada.org/aerial-insectivores-you-can-help-landowners-managers-and-educators to learn more about sharing space with swifts and swallows. Birds Canada has volunteer opportunities for swift monitoring and conservation through our SwiftWatch program.
Visit our Facebook and Twitter pages to see and share our posts:
Facebook: facebook.com/Maritimes.Swifts
Twitter: twitter.com/Mar_Swifts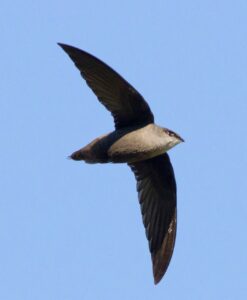 Recycling for Kids: Small Steps Towards a Better Future – 1-800 Got Junk
Click here for more information: https://www.1800gotjunk.com/us_en/blog/environment/recycling-for-kids-small-steps-toward-a-better-future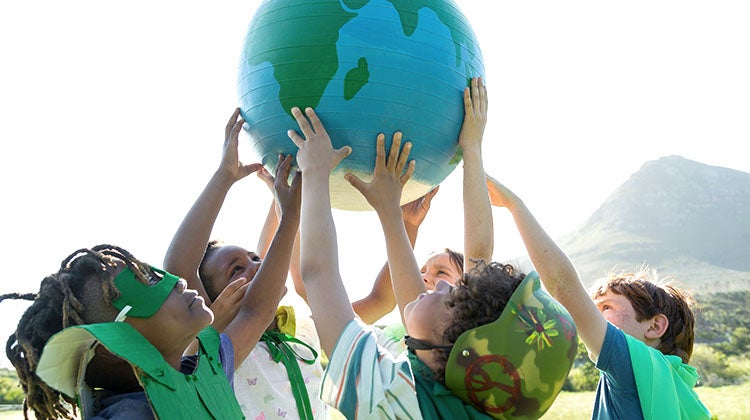 Why Recycling for Kids is Important
At 1-800-GOT-JUNK?, we recycle the recyclables and donate the donatables whenever possible, and we believe it's never too early to start talking to kids about how they can do the same. Starting the sustainability conversation early in a child's life can help instill positive habits that will be easier to maintain as they age.
You can start by incorporating basic sustainability practices into your daily activities. For example, you could collect litter in a park, at the beach, or on your street as a family activity. Explain to kids in simple words how you decide to throw some things in the trash bin and others in the recycle bin. As they begin to learn, let them help decide whether an item should be placed in a trash or a recycle bin.
Waste reduction is important no matter where you are in the world. According to Ecomena, a group that advocates for sustainability in the Middle East, there are five main reasons you should be teaching kids about recycling:
Recycling can become an engaging and entertaining activity for children at all ages. As a bonus, they're participating in a worthwhile cause!
They can learn interesting information about their environment through books, games, and videos. This may even spark a new hobby!
By seeing where discarded materials end up, kids are able to learn that trash doesn't magically disappear. This can involve driving by piles of rubbish, landfills, and littered streets.
You can instill responsible buying practices early. This can be done by telling them why you should opt for water from a faucet as opposed to buying disposable water bottles.
It can make a difference in the world at large. By sharing sustainability information with children, you are helping them make eco-friendly decisions that in turn help the environment as a whole.
Factors Influencing Cyanobacteria (Blue-Green Algae)
PDF Copy: Cyanobacteria
PDF Copy: Protecting Your Pets
PDF Copy: Blue Green Algae
Cyanobacteria are found naturally in waterbodies such as lakes and rivers. They were the earliest known forms of life on earth and are a key source of food for aquaculture life. Certain environmental factors can affect their growth such as excess nutrients, sunlight, warm water temperatures, and slow-moving shallow water can be factors in the formation of surface blooms.
Nutrients (like nitrogen and phosphorus) are naturally occurring in waterbodies and are needed for plant and animal life. Excess nutrients can find their way into waterbodies through storm runoff, agriculture runoff, industrial and municipal wastewater, faulty septic systems, and lawn fertilizers.
Climate change impacts such as warmer temperatures, more intense rainfall events, and drought conditions could impact the growth of cyanobacteria blooms.
Butterflyway Project for Saint Andrews – Gardeners and Volunteers Needed!
2022 Garden Suppliers Guide (2) – Saint Andrews Gardening Club
The David Suzuki Foundation (DSF) created the Butterflyway Project to build local Butterflyways, which are defined as a network of at least one dozen native wildflower-filled gardens and plantings in the neighbourhood or community in Canada. The Butterflyway initiative in Saint Andrews is being promoted by Peggy Hogarth and Caroline Walker. We encourage individuals and groups to create butterflyways in our community. Our goal is to have 12 pollinator-friendly gardens in Saint Andrews by the fall of 2022. 
A few points:
The Butterflyway project is not just for Monarch butterflies; plantings are to encourage growth of many different butterflies and moths native to our area. Native Plants = Native Butterflies.
Clusters of locally sourced native plants are more effective pollinators than single plantings.
Honey bees are not native bees, thus native plants are primarily for native bees. Native Plants = Native Bees.
Many gardeners, nature lovers, and observers may know that butterflies, native bees, and other insects are in decline. In North America, loss of habitat, fragmentation of habitat including conversion of wetlands and fields to agriculture, urban growth and sprawl, as well as clearcutting of forests and replanting of single-species stands.
On the plus side, urban gardens are crucial for conserving butterflies and bees, and 80% of Canadians live in urban areas.
The DSF began training volunteer "Butterflyway Rangers" in five cities in 2017. In Canada now, more than 75 neighbourhoods have established butterflyways. Let's add Saint Andrews to the list!
We encourage you and your neighbours together to create a butterfly way. Shirley Brinkhurst is the contact person at Anchors Landing and is interested ins starting a garden with you. To be counted as one of Saint Andrews 12 butterfly ways, register your garden with Caroline Walker at carolinewywalker6@gmail.com or Peggy Hogarth at Peggy.Hogarth@outlook.com. Good Luck!
Native plants for this region include the following (deer resistance not guaranteed):
Canada Goldenrod
Joe Pye weed
Golden ragwort
Swamp milkweed
Rough fleabane
Common yarrow
Earth Day Canada 2022 Tree Relay
Year of the Garden 2022
Town of Saint Andrews Declaration of Climate Emergency
On February 7, 2022, at the Regular Council Meeting, the Council of the Town of Saint Andrews declared a state of climate emergency.
That the Council of the Town of Saint Andrews declares a climate emergency recognizing that climate change poses a serious risk and must be treated with urgency. As part of the declaration, the Town of Saint Andrews has committed to the following actions as part of the climate emergency declaration:
Continue mitigation measures to foster resilience
Protect and enhance natural infrastructure to promote carbon recapture.
Keep current data on climate change and incorporate it into decision-making.
Have an educational campaign to support residents on climate change.
Establish a fund for green initiatives for businesses in the community.
Continue to examine the Town operations through a green climate lens to seek out improvements.
Town of Saint Andrews Greenhouse Gas Reduction Target by 2034
Saint Andrews Municipal Greenhouse Gas Emissions and Energy Reduction Strategy:SA_GHGMitigation_LocalActionPlan_Final
Canada 2030 Emissions Reduction Plan: Canada-2030-Emissions-Reduction-Plan-eng
On January 17, 2022, at the Regular Council Meeting, the Council of the Town of Saint Andrews set a new Greenhouse Gas Emissions target for municipal facilities. The motion reads:
"That Council sets the Greenhouse Gas Emissions reduction target of 30% below 2020 levels by 2034 or 202.56tCO2e for the Greenhouse Gas Mitigation Plan and Study for the Town of Saint Andrews being completed by the Eastern Charlotte Waterways."
New Brunswick Smart Energy Community Accelerator Plan, Municipal Greenhouse Gas Emissions and Energy Reduction Strategy, and the Federation of Canadian Municipalities Project Accelerator Program
Article: Quest Canada Helps Saint Andrews, St. Stephen, Find Smart-Energy Solutions for their Environment and Economies: https://huddle.today/2022/04/04/quest-canada-helps-saint-andrews-st-stephen-find-smart-energy-solutions-for-their-environments-and-economies/
The Town of Saint Andrews has been participating in the new pilot project for New Brunswick Smart Energy Community Accelerator Program offered through Quest Canada since the fall of 2020. The purpose of the program is to establish a Community Energy Plan to assist 10 New Brunswick communities and one First Nation to equip them with the tools and knowledge to develop and implement community energy plans and understand the net economic benefits they can provide. For more information on the Accelerator Project please follow the link: https://questcanada.org/new-brunswick-smart-energy-community-accelerator-pilot-program/
In addition to the Accelerator program, the Town of Saint Andrews received an Environmental Trust Fund Grant through the Province of New Brunswick to conduct a Municipal Greenhouse Gas Emissions and Energy Reduction strategy being completed by Eastern Charlotte Waterways. This project reviewed all municipal facilities to generate baselines of greenhouse gas emissions and energy emissions. From the data collected in the strategy, the Town can target specific projects that support further energy reductions to the building envelops, heat recovery systems, and renewable energies. This strategy in conjunction with the Accelerator Plan will give the Town leverage when applying for grant funding for energy reduction projects.
Community Best Practices
Waste Reduction:
Use reusable shopping bags instead of plastic bags.
Buy items with less packaging.
Compost your food waste. https://www.youtube.com/watch?v=sE6n5xWYS4I
Reduce consumption.
When downsizing and decluttering, donate or recycle before throwing away.
Save Energy and Money:
Have an energy audit on your home.
Turn down thermostats or replace thermostats with programmable systems.
Consider installing a heat pump or solar panels.
Look for the Energy Star label when purchasing new appliances.
Use energy-efficient light bulbs (LED).
Unplug electronics especially when you are on holiday.
Energy savings best practices https://www.brookfieldresidential.com/news-and-blog/energy-savings-tips-us-canada
Transportation:
Consider carpooling.
Walk or bike if you can.
Should your next car be an electric vehicle? Try the Project Village Car Share Program from Eastern Charlotte Waterways: https://stcroixcourier.ca/pilot-project-for-unique-public-transportation-service-prepares-to-launch-in-charlotte-county/
Food:
Buy local or grow your own food.
Support the local farmers by purchasing produce from the Saint Andrews Farmers Market https://www.facebook.com/St-Andrews-Farmers-Market-318146614866370/
Green Spaces:
Plant native trees and shrubs on your property.
Be Plant Wise – avoid planting non-native invasive plants. Choose native plants and wildflowers to enhance local biodiversity. https://www.naturewatch.ca/plantwatch/new-brunswick/
Key Community Resource Links
Resources for Homeowners:
Southwest New Brunswick Service Commission – Residential Curbside Recycling Program – https://southwestrecycles.com/
Glass Bottle and Can Recycling – Boy Scouts of Saint Andrews – 219 Prince of Wales Street. Bottles and cans inside the building (Fundraising for Beavers, Cubs, and Scouts)
Household Hazardous Waste Drop Off – Hemlock Knoll Landfill – 5749 Route 3, Lawrence Station, NB. http://www.snbsc.ca/hhw.html
Safe Battery Disposal Sites in Saint Andrews – small household batteries can be dropped off at Home Hardware 189 Water Street, Saint Andrews. Please remember to tape both ends of the battery. Car batteries can be dropped off at Armstrong Auto Rust Check at 43 Patrick Street.
Community Resources:
Energy Savings Grants:
Smart Home Design Steps
Environmental Protection:
Days of Celebration
March 21 – International Day of Forests – Forest sustainable management and their use of resources are key to combating climate change, and to contributing to the prosperity and well-being of current and future generations. Forests also play a crucial role in poverty alleviation and the achievement of the Sustainable Development Goals. Yet despite all these priceless ecological, economic, social and health benefits, global deforestation continues at an alarming rate. It is vital to consume and produce wood in a more environmentally friendly way for the planet and its inhabitants. Let's protect this easily renewable resource with a sustainably managed forest.  https://www.un.org/en/observances/forests-and-trees-day?bblinkid=259081388&bbemailid=38897197&bbejrid=-1998919784
Science In Our Region