Saint Andrews Community Youth Activity Centre (CYAC)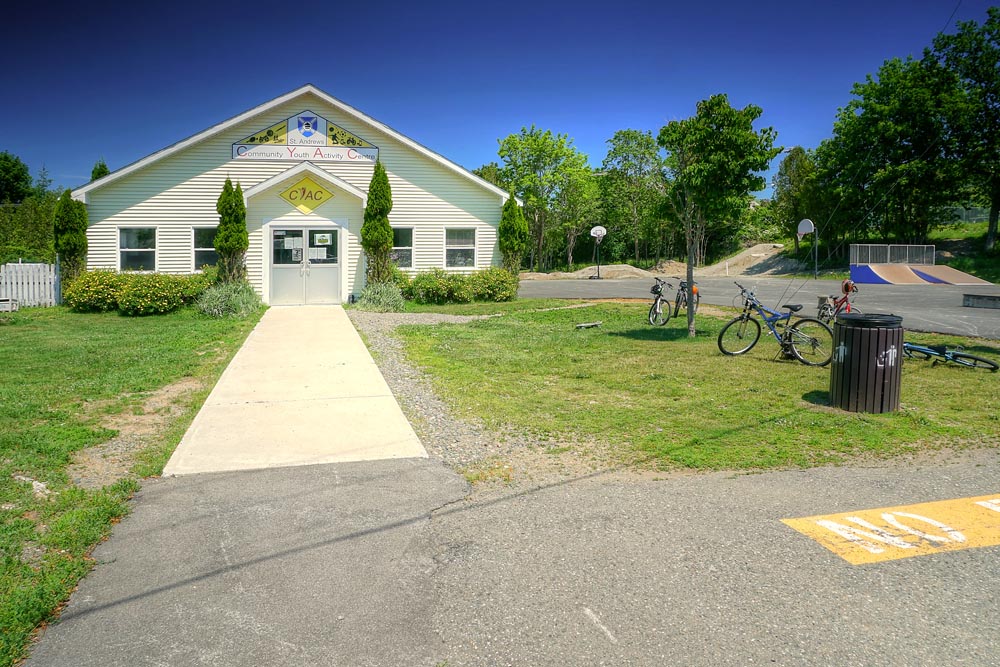 The Youth Centre is open to Youth ages 12-18.  The Centre provides various activities and programs.  Hiking, biking, skiing, skateboarding at an adjacent park, are only a few of the outdoor activities at the Centre.  Baking, meal preparations, computer games and socials, etc. are only a few of the indoor activities there.  Programs are also offered to provide teens with information on the many issues facing them today.
Drop-In Centre:
Youth 12-18 yrs: Welcome until Closing time
19 yrs. and older: must be registered as a volunteer mentor
Open 3:00 pm – 9:00 pm Monday to Friday.
Closed on Holidays
Programming coming later this fall from Big Brothers Big Sisters for Middle School and High School students.
Print this page
Contact
Reed Avenue (behind Arena Complex)
Opening hours
Sunday

Closed

Monday

Tuesday

Wednesday

Thursday

Friday

Saturday

Closed
Closed on Holidays