St. Andrews by-the-Sea Welcome Centre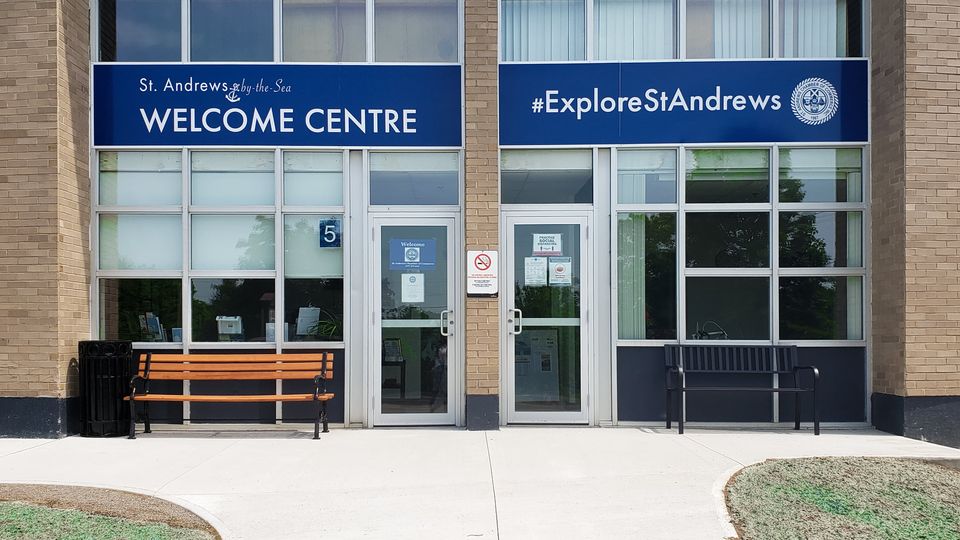 Open: Monday and Wednesday 1:00 pm – 5:00 pm, Friday 11:00 am – 5:00 pm, Saturday 9:00 am – 5:00 pm.  Closed Tuesday, Thursday and Sunday.
**Please see map below for information on places to see in our Town.  Phone numbers can be found on the map as well.
Some of the many attractions in Saint Andrews:
Algonquin Golf Course
Celtic Cross
Centennial Park
Hiking and Biking Trails on the Van Horne Trail
Huntsman Fundy Discovery Aquarium
Kingsbrae Gardens
Market Square – Farmer's Market every Thursday May 26th through September from 8:30 am – 1:00 pm
Market Wharf  – Whale Tours Available spring through fall        (Vehicles with permits, pedestrian and bicycle traffic only May 16 – September 6, 2022  8:00 am – 5:00 pm)
Ministers Island
Oppenheimer-Prager Museum
Pendlebury Lighthouse
Ross Memorial Museum
Sheriff Andrews House
Sunbury Shores Are and Nature Centre
and more… come and explore
Print this page