"Hockey in St. Andrews- 1900-1980"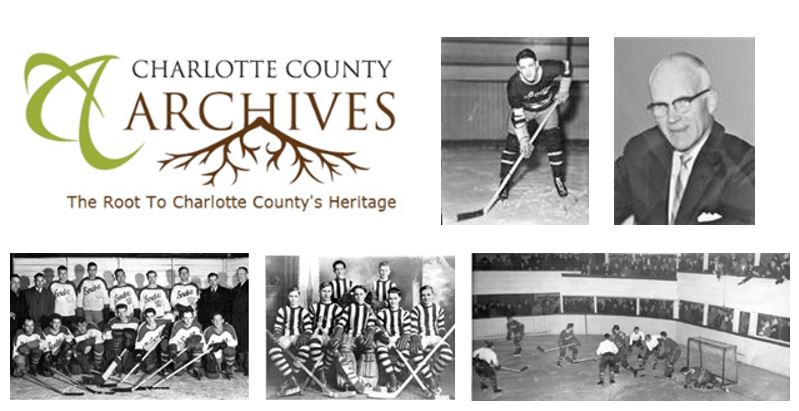 Date

September 16, 2018

Time

3:00 pm - 5:00 pm
Do you remember hearing about the St Andrews Senators – Provincial Champs -1950?
Do you recognize these people? Are you in one of the pictures?
Come and review St Andrews' past Hockey glory
Watch this movie based on the films of Bill O'Neill with photos from the Archives,
recent commentaries by David Graham, Hugh Graham, Barry Murray, Jeannie Stinson, Carmelita Thompson O'Neill, Dorothy McLaughlin, Nancy Keay, Clayton Dickson, and David Bartlett, assembled and produced by Franklin Cardy.
Join us at the W.C. O'Neill Arena Theatre on September 16th at 3 p.m. to see "Hockey in St. Andrews 1900-1980."
See the movie for free if you sign up for a 2019 membership for the Charlotte County Archives
Visit us in the Old Gaol(Jail) and support the preservation of these historic memories.
Membership: Adult $25. Family $35. Movie only: $10.
In advance from the Archives at 123 Frederick St. or at the Arena door on Sept 16.
Print this page