Ross Memorial Museum -2019 Christmas Open House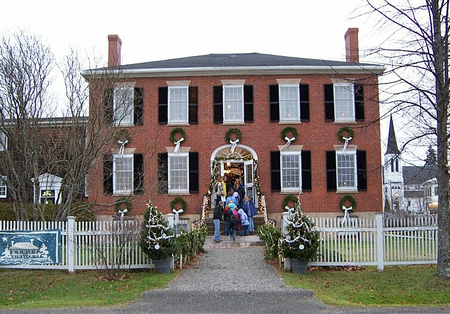 Start

December 5, 2019
1:00 pm

End

December 8, 2019

188 Montague Street Saint Andrews, NB E5B 1J2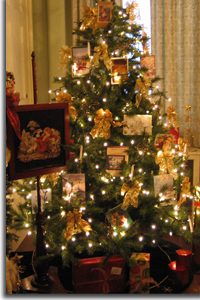 The Ross Museum is well-known and much-loved for its annual Christmas program. Held Thursday, December 5, 1:00 p.m. to 5:00 p.m., Friday, December 6,  1:00 p.m. to 9:00 p.m., Saturday, December 7, 1:00 p.m. to 9:00 p.m and Sunday, December 8,  12:00 p.m. to 5:00 p.m. The event attracts approximately 2,000 visitors and school children. The success of the program is due to the generosity of literally hundreds of volunteers, from decorators to bakers, hosts to entertainers.
As visitors stroll from room to room, taking in the stunning decorations, they may come across the festive sound of a harp, flute, guitar or voice. The scent of hot mulled cider lures them to the lower level Meeting Place, where dozens of home baked Christmas cookies and squares are served as friends old and new enjoy a visit. No wonder locals look forward to this event which many consider the start of the Christmas season in Saint Andrews!
The whole museum is decorated by our wonderful volunteers, home-baked sweets and hot cider are served to one and all, and terrific local music fills the house. Join us to celebrate the beginning of the Christmas season in beautiful Saint Andrews.
Print this page