Charlotte County Archives, Courthouse & Gaol (1842)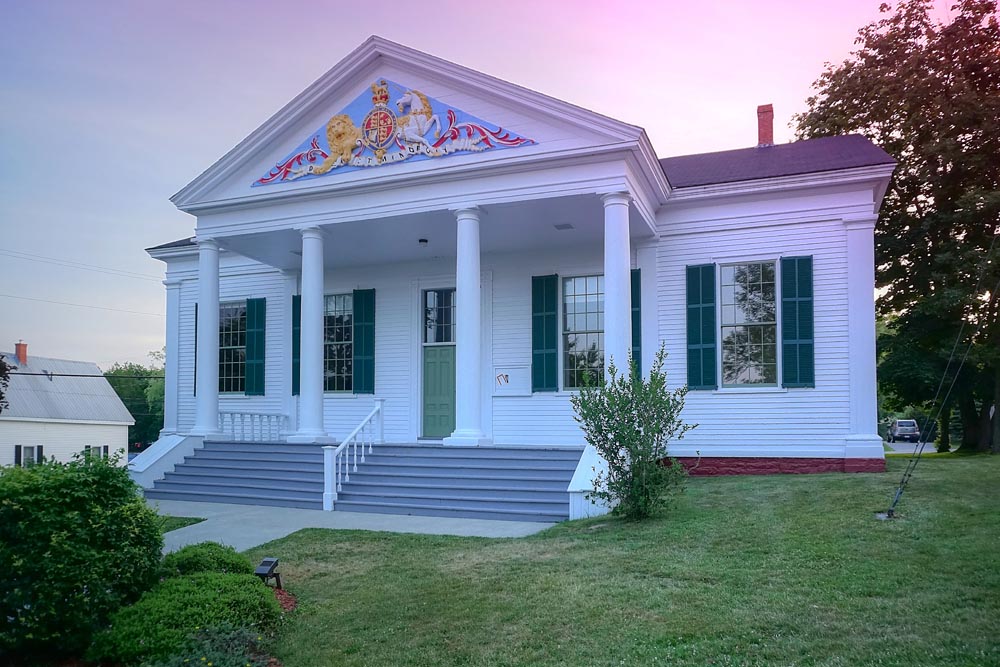 Built in 1840 and designed by architect Thomas Berry in Classical-Revival style with the large Royal Coat of Arms added in 1858, it is well preserved as a typical mid-nineteenth century Maritime courthouse. The Courthouse was the centre of community activities such as elections, fairs, parades, and official visits. It was declared a National Historic Site in 1983 and open to the public for tours when it was not in use. Until the last case was heard by the Court of Queen's Bench in 2016, the building was the oldest serving courthouse in Canada. Still the home to the St. Andrews Civic Trust, tours are offered throughout the summer in conjunction with the Gaol (Jail). The building is constructed of local pine set on a stone foundation.
Open for tours Wednesday through Sunday 9:00 am – 5:00 pm.
Last tours for the season on Sunday, October 10, 2021.
Print this page